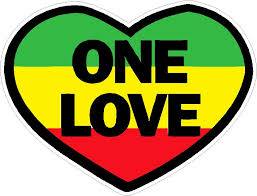 TREES FOR THE FUTURE
You know what we are really passionate about? Soil. And its dying. Call it aggresive farming practices or there are just too many of us humans on the planet, but either way it needs to get fixed. And one major solution is….TREES! And Trees For The Future has the plan.
Did you know we lose trees at a rate of 50 soccer fields per minute as our food systems destroy our ecosystems. Most of this degradation occurs in the developing tropics of Africa, Latin America, and South and Southeast Asia where hundreds of millions of chronically-hungry, smallholder farming families uknowingly use destructive and short-sighted agricultural practices that further degrade their communities trees, soil, water and biodiversity, making them even more likely to migrate and more vulnerable to the climate changes that lie ahead. It becomes a cycle.
We are super excited to have them on board for the 2021 season. Your purchases and our donations will make a huge impact for the local farmer and the future of our earth. 
THE FOUNDLINGS
Sometimes we discover a group in need on the road, sometimes they are really close to home. The Foundlings are both. We have known founder Sammy Taggett for years, yet his journey started so far from Denver in the Phillippines.
The Foundlings is an non-profit based out of Denver, Co-founded by Sammy Taggett and Brandi Shigley. These friends are adoptees from the Philippines now living out their dreams as musicians and entertainers. On a mission to find out more about their past, they discovered that they were both adopted from the same orphanage. Through this inspiration they created the Foundlings, whose mission is to provide support to Phillippine orphanages through art, design, music, and creative platforms.
The best part is they self-fund all of their trips, so all of our contributions go directly to the orphanages. We are happy to have them on board for the 2019 season!
PEACE AND HOPE FRONTIER
Inspired by our trip down the Rio Grande De Matagalpa River in Northeast Nicaragua, we have decided to support a group that gave us food and shelter for a night on our latest expedition. Peter Coleman has spent the last 19 years working in the region. After spending 7 days with the Miskito people, we give this guy a champion award because the jungle nearly broke us!
PEACE AND HOPE FRONTIER, is a non-profit group working in the Miskito region of Nicaragua. They provide sustainable resource development by drilling water wells and promoting health and hygiene education while remaining responsive to other community needs. Historically, they have implemented a wide array of development projects, such as the construction of rice mills, radio outposts and community infrastructure and provided humanitarian aid, including emergency disaster relief and mosquito net distribution.
ANGEL CONCEPT
Angel Concept is a specialty gift store in Littleton, Colorado. It provides struggling, disadvantaged women with work-skills training in a retail environment — enabling them to build their capabilities and self-esteem, and preparing them to become successful employees in the retail world. These women may be victims of abuse, domestic violence, or substance dependency. They may be unwed mothers or homeless. They may lack basic job skills.
2510 W. Main Street
Littleton CO 80120
(720) 283-8910
FLEEPS
Buy A Pair Change A Life, is a program created by FLEEPS, an organization that gives back to society by providing education to children in need, all across the world. FLEEPS was created to bring change through happiness. FLEEPS are international, all-encompassing sandals, inspired by international travels. Every time you buy a pair of FLEEPS, you help send a child to school for a day.
UNLIMITED RESOURCES GIVING ENLIGHTENMENT
U.R.G.E acts to support education, health, the environment, in efforts to 'improve the communities where children live and grow as they are our future's unlimited resource. The more we can give to them, the more enlightened we can become. –
PROJECT WAVE OF OPTIMISM
To facilitate community-driven development in Latin American surf travel destinations. Project Wave of Optimism firmly believes that international surf travel has a profound impact upon the local populations of Latin American surf destinations. However, few coordinated efforts have attempted to use this opportunity to support locally-lead development initiatives. In light of this, Project WOO commits to work in the area of critical overlap between surf tourism presence and host community efforts to improve their quality of life.
WILD ANIMAL SANCTUARY
The Wild Animal Sanctuary is the oldest and largest nonprofit Sanctuary in the world dedicated exclusively to rescuing captive exotic and endangered large carnivores, providing them with a wonderful life for as long as they live, and educating about the tragic plight faced by an estimated 30,000 such animals in America today.
Every Friday at Trenchtown, part of your purchase goes to one of these great organizations!